Safety Tips for Garage Door Openers
Garage Door Opener Safety Tips
Here are some helpful safety tips. 
This list is not intended to be a comprehensive list of every safety precaution. 
Always consult your manufacturer's installation or instruction manual for safety information about your model.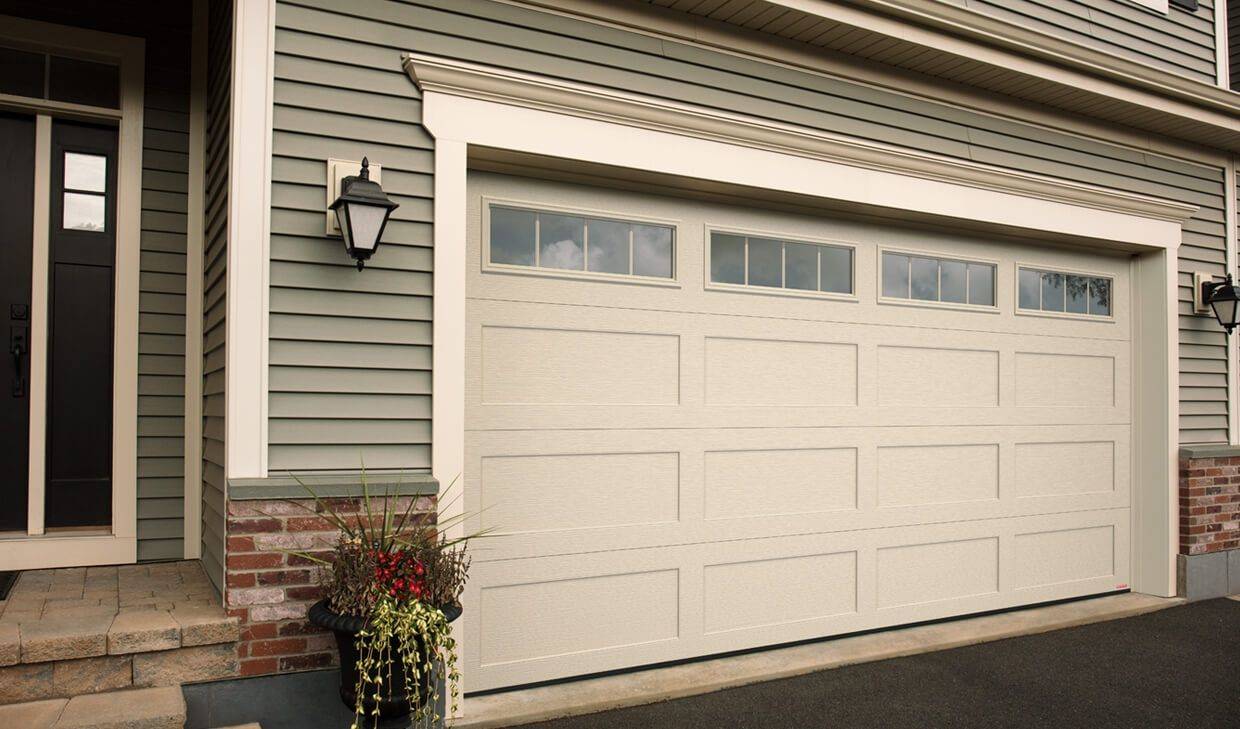 Installing a garage door opener is generally easier and safer than installing a garage door. 
But improper installation can create a hazardous situation. 
DASMA (Door & Access Systems Manufacturers Association)recommends that a trained door system technician install your opener. 
If you do it yourself, be sure to follow the manufacturer's instructions carefully.
Not Safe! When closing your automatic garage door with a push button or a remote control transmitter, you should always watch the door until it completely closes.
Reason: Make sure no person or animal gets caught under a closing door.
Take a few seconds to be safe.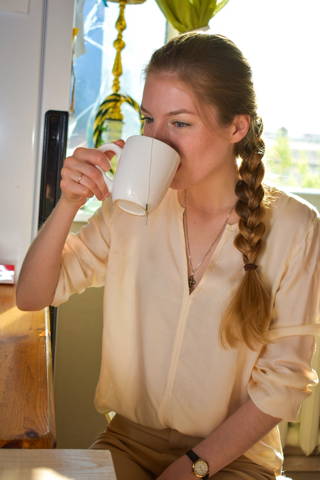 3. DO YOU HAVE A REINFORCEMENT BRACKET?
Some do-it-yourselfers neglect to install an opener reinforcement bracket to the top section of the door. Failure to do so can damage your door. 
Do-ityourselfers must read the installation manual for specific instructions.
4. GET A MORE POWERFUL OPENER ?
If your door feels heavy or requires two hands to open it, the door is probably out of balance and needs adjustment. 
A variety of problems can cause this, and if you try to fix it yourself, you could get hurt.
Call a local trained door systems technician to diagnose the problem and offer a solution. 
The answer is not a more powerful garage door opener. Openers are designed to open doors that are properly balanced.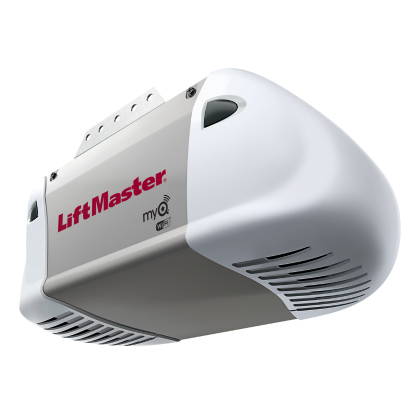 Garage door openers are designed to reverse direction when a descending garage door meets an obstruction. 
If your door does not reverse readily after contacting an obstruction, the opener's sensitivity adjustment may be set improperly. 
This can create a dangerous situation.
Read your owner's manual for how to adjust your opener's sensitivity.
DASMA recommends that a trained door systems technician perform this work.
Since 1993, all openers manufactured for the U.S. must include a second safety reversing feature such as photoelectric eyes. 
These are installed near the floor. 
Once the invisible beam is broken, the door reverses automatically. 
If your opener lacks a similar safety reversing feature, it's time to get a new opener.
The photo eyes mentioned above should not be installed higher than six inches above the garage floor.
If the eyes are installed higher, a person or pet could get under the beam and not be detected by the photo eyes.
The wall push button for your garage door opener should be mounted at least five feet above the floor, out of the reach of children. 
Running under a closing door can be a deadly game. 
Teach your children never to play with opening and closing the door.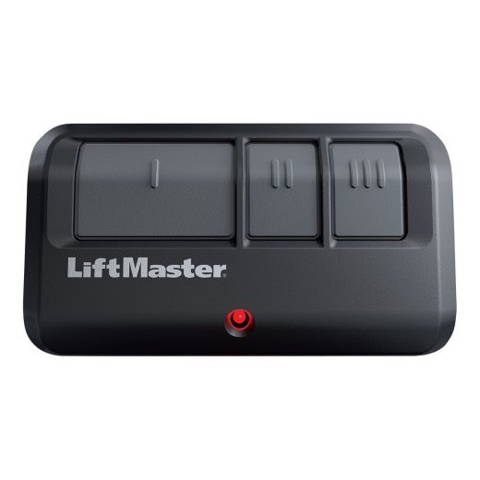 9. DO YOU KNOW WHERE YOUR REMOTE CONTROLS ARE?
For the reasons just mentioned, keep the remote controls for your openers where children cannot play with them. 
Warn children of the dangers of playing with the garage door. For security reasons, be sure to keep your remote controls locked up.
If you park a car outside your garage, be sure to lock your car so that potential burglars cannot access your remote control and gain easy access to your garage.
Some thieves are able to "record" your transmitter's signal. 
Later, after you're gone, they replay that signal and open your door. 
However, if your transmitter (the remote control) has rolling code technology, the code changes after every use.
This renders the thieves' controls useless. 
Contact your garage door opener manufacturer or your local garage door dealer for more information.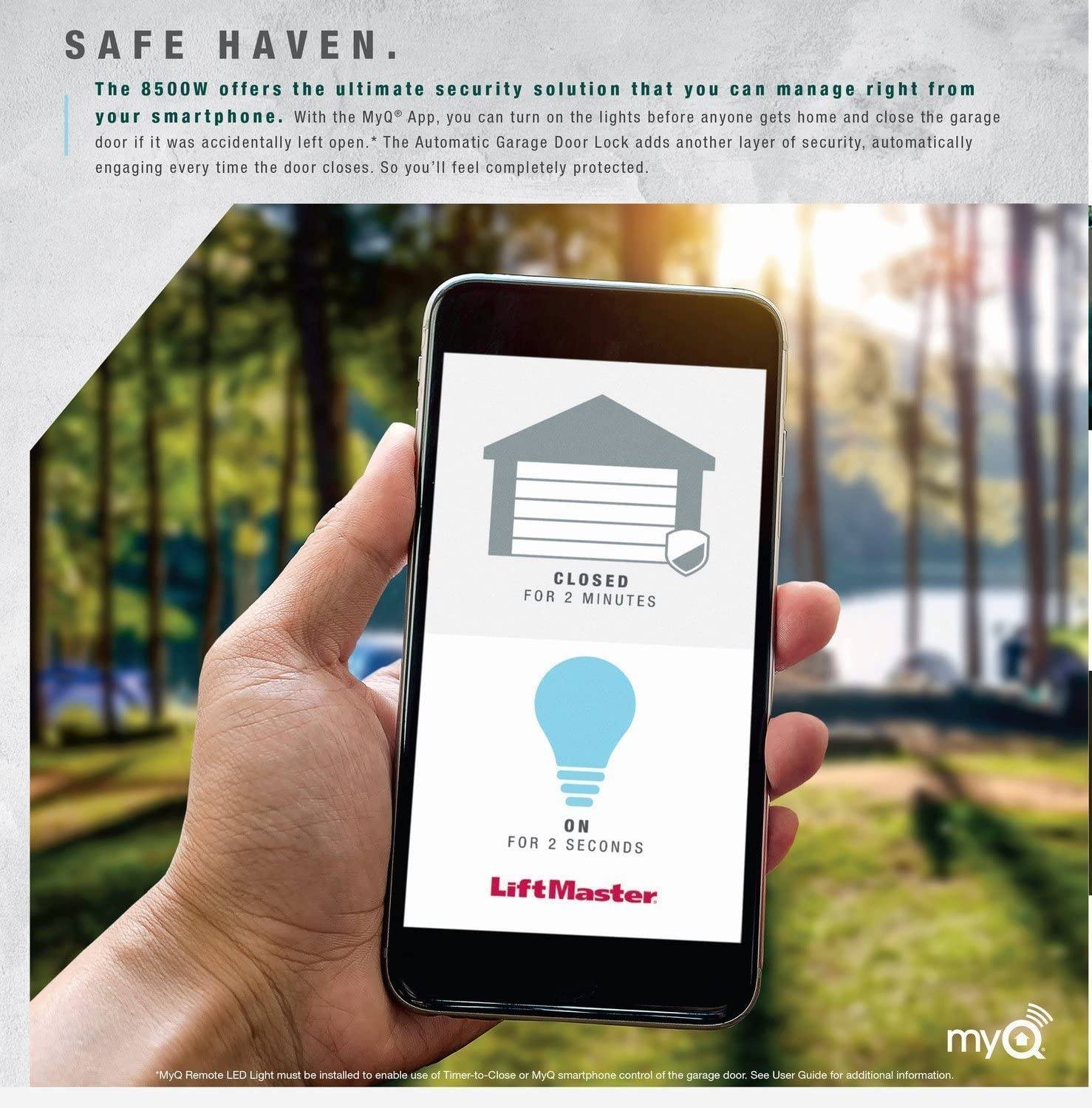 We are committed not only to bringing you the best Garage Door selection in Toronto, Ontario, Canada but also the best information safety and care of Garage Doors and accessories.
Garage Door Service & Repair in Toronto and GTA area.
Professional & Timely Repair and Service of Garage Doors in the GTA are.
We are your One-Stop Solution for Garage Door and Garage Door Installation, Opener, Repairs, and Services.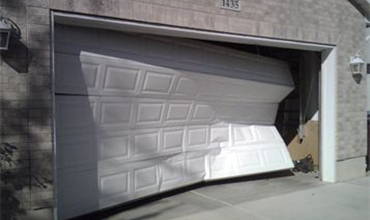 ✓ Broken Springs
✓ Broken Drums 
✓ Broken Cables 
✓ Broken Rollers 
✓ Rusted Bottom Brackets 
✓ Damaged Section 
✓ Broken Torsion Tube 
✓ Crooked Door 
✓ Need Strut
GARAGE DOOR OPENER PROBLEMS
✓ Chain came off 
✓ Opener not working 
✓ Remote not working 
✓ Keypad not working 
✓ Opener wont open or close 
✓ Safety eyes problem 
✓ Broken sprocket Stripped gear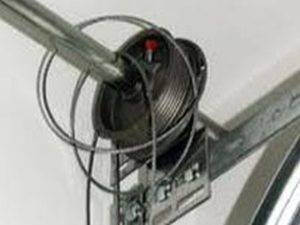 It is through the cables that we find the high-pressure work of the spring getting transferred to lift the door. 
Cables bear the weight of the door when the door gets closed. 
The cable can break or come off of its spool.
SYMPTOM(S)
The door opens or closes unevenly or shows visible signs of cables fraying or becoming loose, or disconnected. 
REMEDY
Call us right now and one of our experienced technicians will fix the problem. Get to the root of the cause to prevent the problem from happening again.
broken garage door springs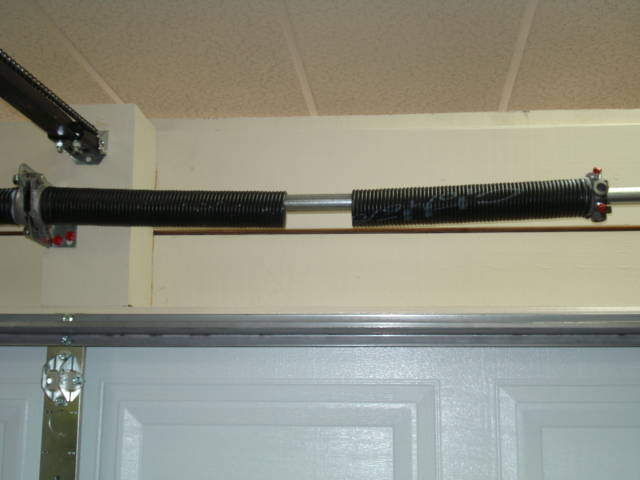 The most common issue that you will face with your garage is broken spring and this can lead the door to stop working. 
The torsion springs actually are the main component in the garage door opener and the hardest working part of the whole Garage door system.
The opener does only a fraction of the actual lifting that is necessary to move your garage door. 
Therefore, if the torsion spring stretches and breaks, the garage door opener will not be able to function and open the door. 
SYMPTOM(S) 
The symptoms of trouble with broken garage door springs include the door operating. 
There are 2 kinds of springs: 
1) Torsion Spring -These springs are placed just above the garage door and can expand or contract as the door raises or is lowered. It looks like firmly coiled springs. 
2) Extension Spring -These springs are positioned on the right and left sides of the garage doors and can stretch out and expand as the garage door lowers and contracts when opening. 
REMEDY
Do not try to operate the door as this is a safety hazard. Damaged springs can cause the garage door to crash down or injure someone. 
Get in touch with us who will fix the issue within the same day or within 24 hours.
garage door rollers need to be reset or replaced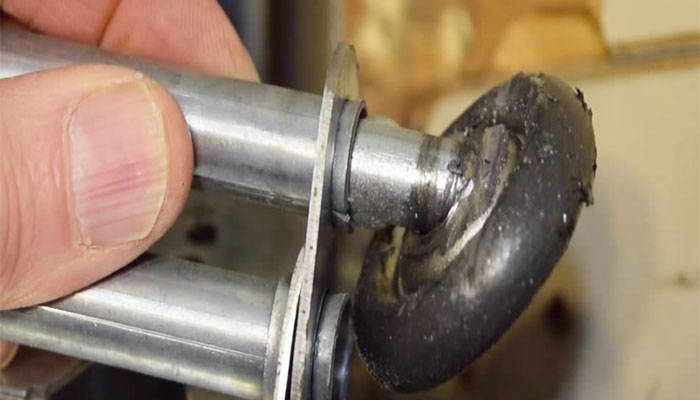 The garage door rollers are responsible for the smooth operation of the doors. 
These rollers are held in position with the help of brackets that are fixed to your garage and to the track. 
Those garage doors over a decade old have faced several environmental factors and build up from dust, lubricants, and oil. All these factors can start to take their toll and wear out those rollers. 
The quality of the rollers gets hampered and they can slip off the track from time to time.
SYMPTOM(S)
You find your garage door making an excessive amount of noise when opening and closing and does not ride up and down smoothly. It might also seem to shake. 
REMEDY 
Call our expert and well-trained technicians right now to fix the issue and act immediately for safety aspects and other reasons.
safety sensor malfunction or miss-alignment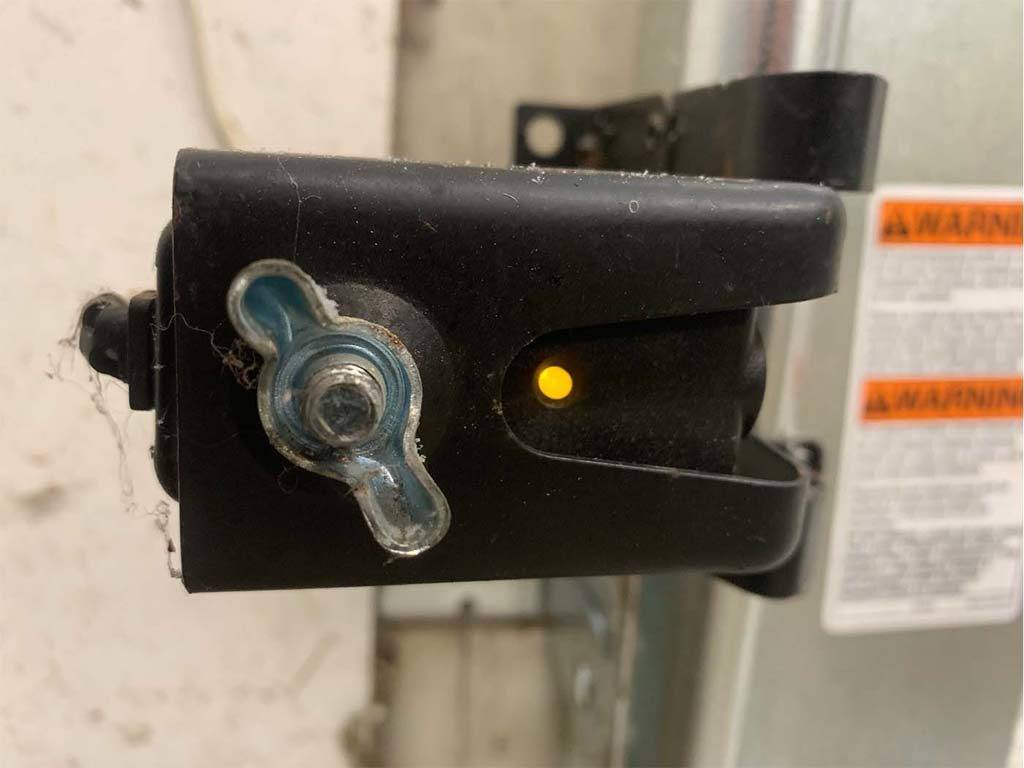 Another common issue with a garage door is that it stops and then reverses if you want to close it. 
It also makes some clicking noise, accompanied by the opener light flashing. 
This clearly means that the safety sensors are out of alignment and the garage door will not close. 
As one side of the track acts as the receiving eye sensor and the other side sends the signal, if any one of these sensors are knocked out of alignment, the receiving end will not get the signal. 
This triggers the door to turn around.
SYMPTOM(S)
The door goes back up when you hit the wall button in order to close the door. You have to press the button down until the door shuts.  
REMEDY
It is essential to keep the red lights on the sensors are on. 
Make manual adjustments if you see a flicker until lights are lit. 
If you still face the problem persists, it is essential to call us, the experts as there could be a bigger issue with the opener, for example, a circuit board problem.
---