Common Garage Door Issues & Problems
Common Garage Door Issues and Problems
Read about typical Garage Door problems.
Easy Flip Garage Doors is here to help with your maintenance and repair of your Garage Doors in Ontario, Canada.
Why is my Garage Door Squeaky?
My door squeaks when it opens and closes.
Springs, rollers and hinges can squeak and be noisy. This is caused by normal use and does not necessarily indicate a problem.
Before calling a professional service technician, use a spray-on lubricant (recommended specifically for garage doors).
If the noise persists, call a professional garage door installer for service.
Frayed Garage Door Cables
If cables of your garage door are frayed, contact a professional garage door dealer/installer.
DO NOT attempt to remove, repair or adjust springs or cable.
HIGH SPRING TENSION CAN CAUSE SERIOUS INJURY OR DEATH.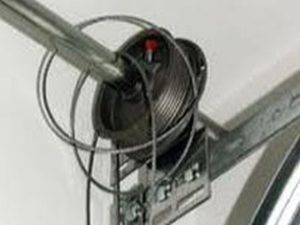 Why Does My Garage Door Make Noise?
Garage door does not open smoothly, but in a jerky motion or with loud noises.
This may be due to the lack of maintenance of the garage door or garage door opener.
Consult a garage door dealer for a service check-up.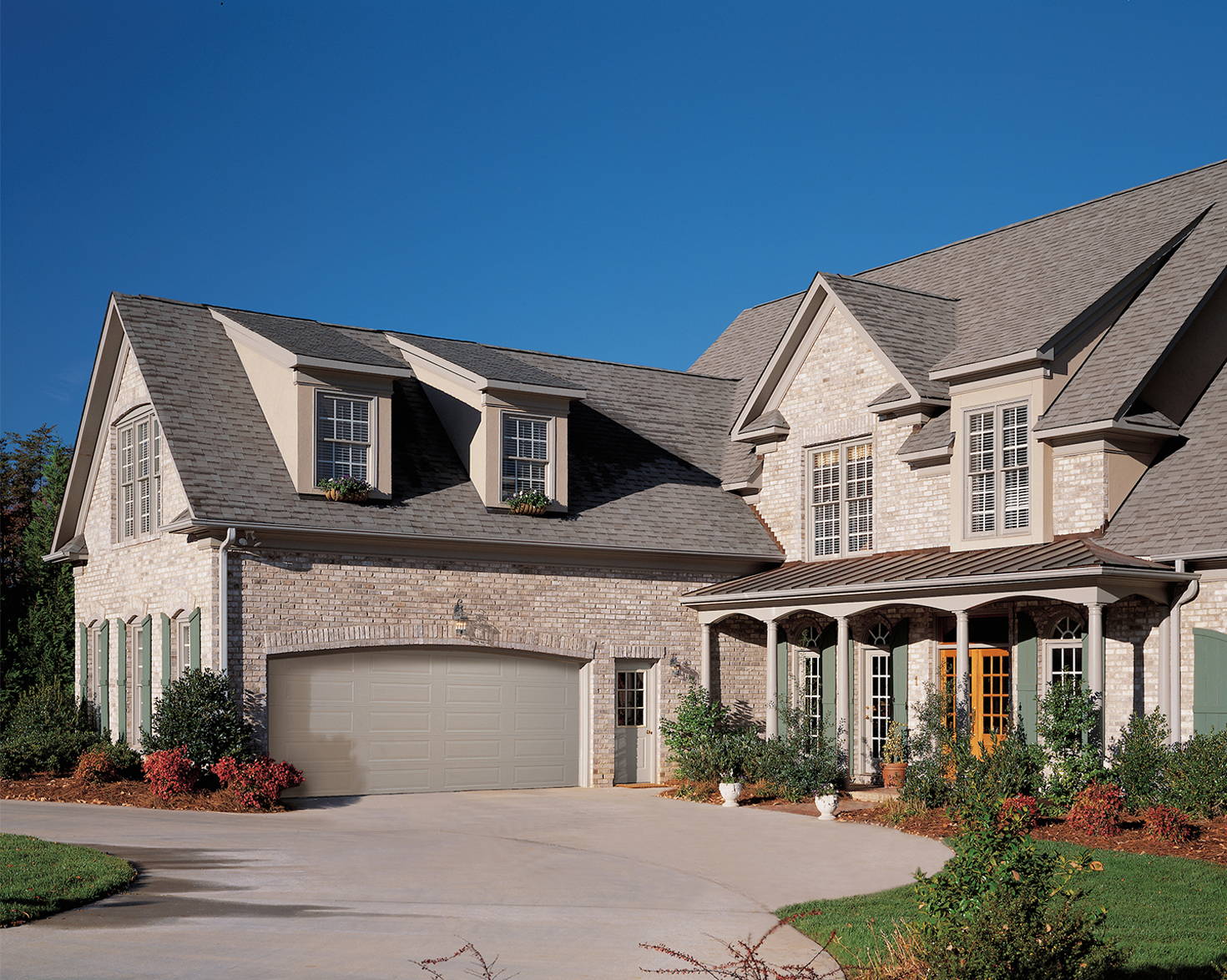 Why Is My Garage Door Not Opening?
When I push the button on my garage door remote, the garage door doesn't open.
This could be due to several issues. The most common is that your garage door remote may need the batteries replaced. The safety photo eyes on your garage door opener may be out of alignment or your spring(s) may be broken. Please consult your local garage door dealer for help.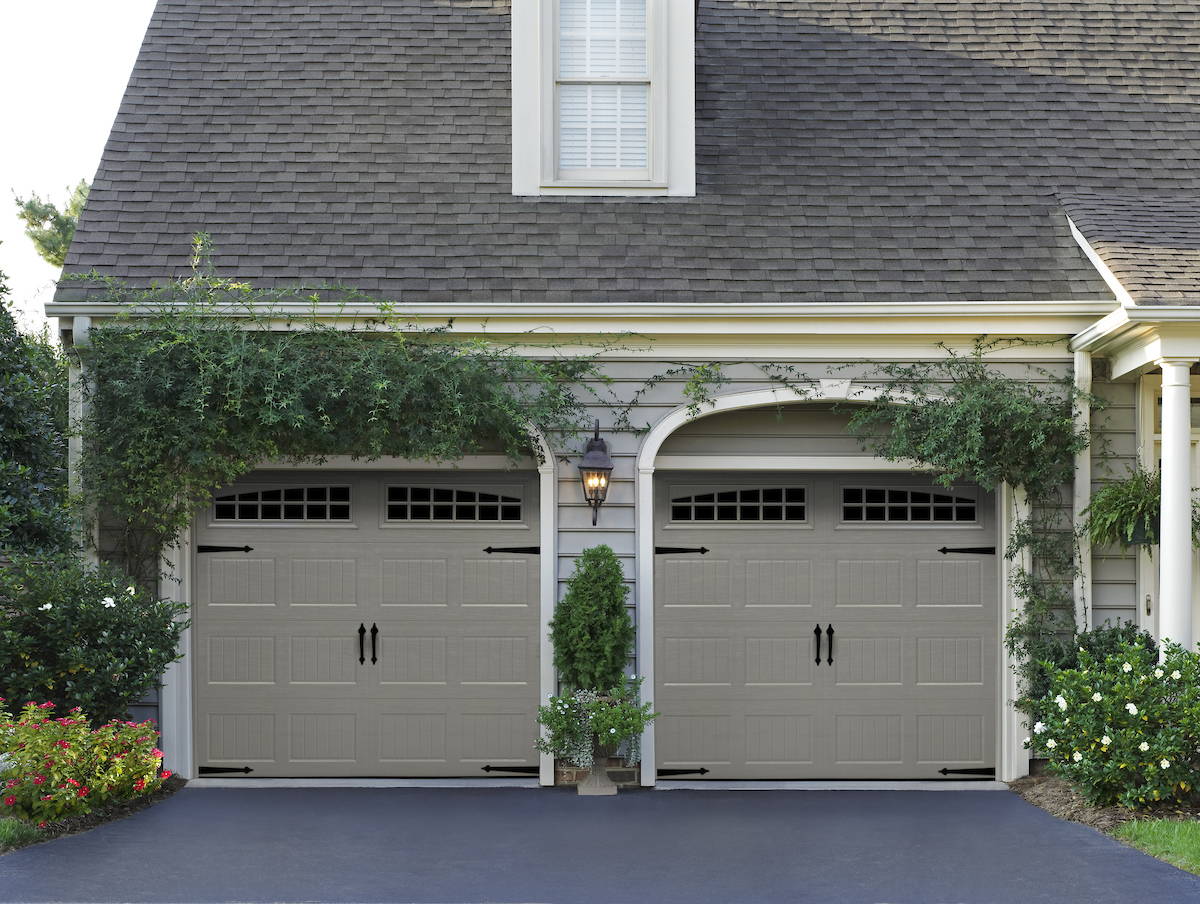 Why My Garage Door Doesn't Close?
My garage door does not close all the way, but goes back up into the open position.
An object may be blocking the path of the photo eye sensors of a garage door opener or the photo eye sensors of the opener may be misaligned.
What are those Black Residue On The Exterior of My Garage Door?
I have a black residue on the exterior of the garage door.
These marks are caused by the oil-coating that is on torsion springs.
Care for your garage door with an annual washing of the door to remove these marks.
How To Avoid Garage Door Rust?
The bottom of my garage door has rust spots.
These rust spots may be caused by salt used during the winter to melt ice and snow or chemical splatter from a driveway cleaner.
Make sure to clean your garage door with water and soap to remove any debris that may remain on your garage door exterior.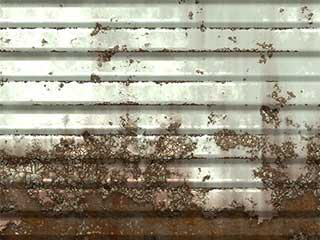 We are committed not only to bringing you the best Garage Door selection in Toronto, Ontario, Canada but also the best information safety and care of Garage Doors and accessories.
Garage Door Service & Repair in Toronto and GTA area.
Professional & Timely Repair and Service of Garage Doors in the GTA are.
We are your One-Stop Solution for Garage Door and Garage Door Installation, Opener, Repairs, and Services.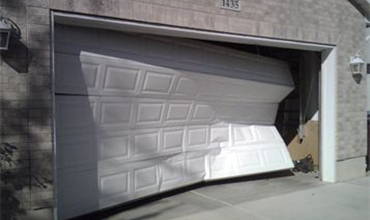 ✓ Broken Springs
✓ Broken Drums
✓ Broken Cables
✓ Broken Rollers
✓ Rusted Bottom Brackets
✓ Damaged Section
✓ Broken Torsion Tube
✓ Crooked Door
✓ Need Strut

GARAGE DOOR OPENER PROBLEMS
✓ Chain came off

✓ Opener not working
✓ Remote not working
✓ Keypad not working
✓ Opener wont open or close
✓ Safety eyes problem
✓ Broken sprocket Stripped gear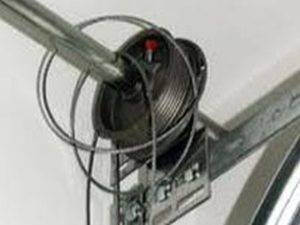 It is through the cables that we find the high-pressure work of the spring getting transferred to lift the door.
Cables bear the weight of the door when the door gets closed.
The cable can break or come off of its spool.
SYMPTOM(S)

The door opens or closes unevenly or shows visible signs of cables fraying or becoming loose, or disconnected.
REMEDY
Call us right now and one of our experienced technicians will fix the problem. Get to the root of the cause to prevent the problem from happening again.
broken garage door springs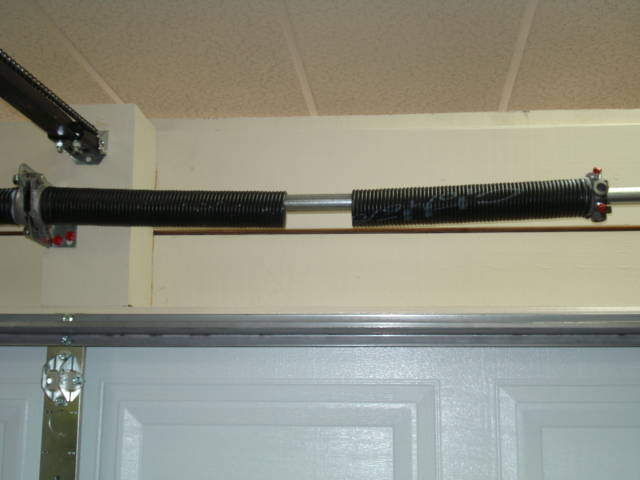 The most common issue that you will face with your garage is broken spring and this can lead the door to stop working.
The torsion springs actually are the main component in the garage door opener and the hardest working part of the whole Garage door system.
The opener does only a fraction of the actual lifting that is necessary to move your garage door.
Therefore, if the torsion spring stretches and breaks, the garage door opener will not be able to function and open the door.
SYMPTOM(S)
The symptoms of trouble with broken garage door springs include the door operating.
There are 2 kinds of springs:
1) Torsion Spring -These springs are placed just above the garage door and can expand or contract as the door raises or is lowered. It looks like firmly coiled springs.
2) Extension Spring -These springs are positioned on the right and left sides of the garage doors and can stretch out and expand as the garage door lowers and contracts when opening.
REMEDY
Do not try to operate the door as this is a safety hazard. Damaged springs can cause the garage door to crash down or injure someone.
Get in touch with us who will fix the issue within the same day or within 24 hours.
garage door rollers need to be reset or replaced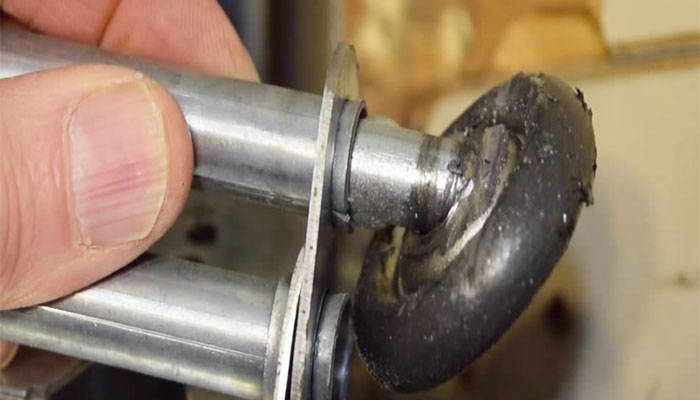 The garage door rollers are responsible for the smooth operation of the doors.
These rollers are held in position with the help of brackets that are fixed to your garage and to the track.
Those garage doors over a decade old have faced several environmental factors and build up from dust, lubricants, and oil. All these factors can start to take their toll and wear out those rollers.
The quality of the rollers gets hampered and they can slip off the track from time to time.
SYMPTOM(S)
You find your garage door making an excessive amount of noise when opening and closing and does not ride up and down smoothly. It might also seem to shake.
REMEDY
Call our expert and well-trained technicians right now to fix the issue and act immediately for safety aspects and other reasons.
safety sensor malfunction or miss-alignment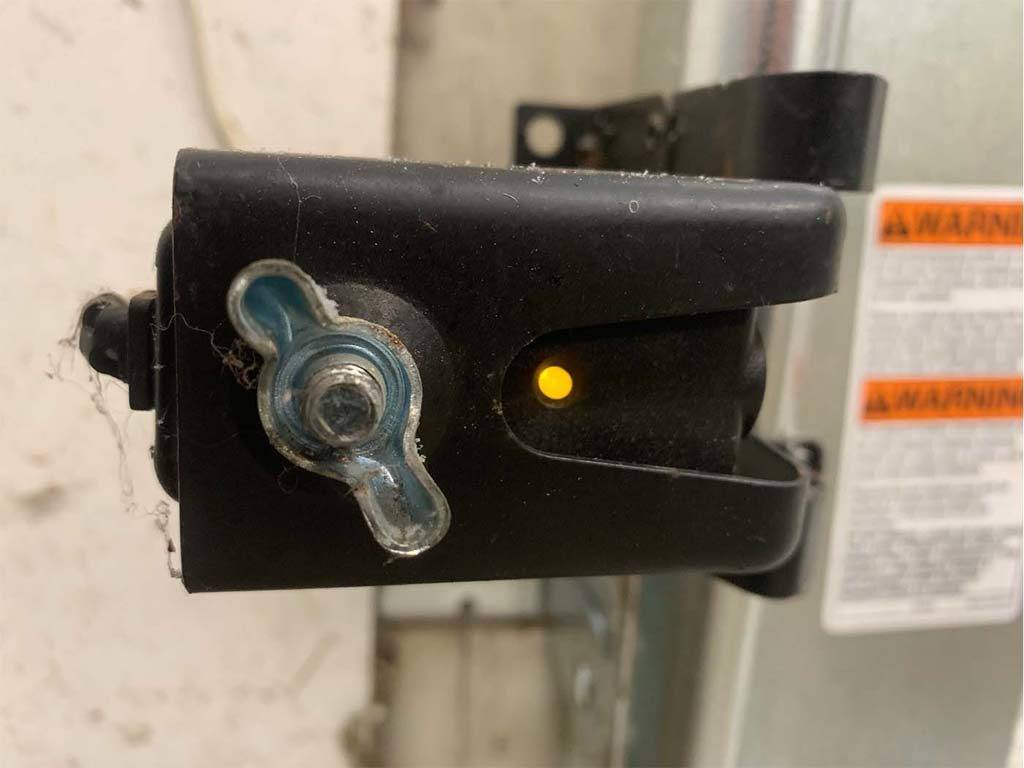 Another common issue with a garage door is that it stops and then reverses if you want to close it.
It also makes some clicking noise, accompanied by the opener light flashing.
This clearly means that the safety sensors are out of alignment and the garage door will not close.
As one side of the track acts as the receiving eye sensor and the other side sends the signal, if any one of these sensors are knocked out of alignment, the receiving end will not get the signal.
This triggers the door to turn around.
SYMPTOM(S)

The door goes back up when you hit the wall button in order to close the door. You have to press the button down until the door shuts.
REMEDY
It is essential to keep the red lights on the sensors are on.
Make manual adjustments if you see a flicker until lights are lit.
If you still face the problem persists, it is essential to call us, the experts as there could be a bigger issue with the opener, for example, a circuit board problem.

GARAGE DOOR SERVICE PROMOTIONS
Including labour costs in Mississauga, Oakville, Georgetown, Milton and Brampton (excludes panel replacement, programming and changing batteries on remotes/keypads)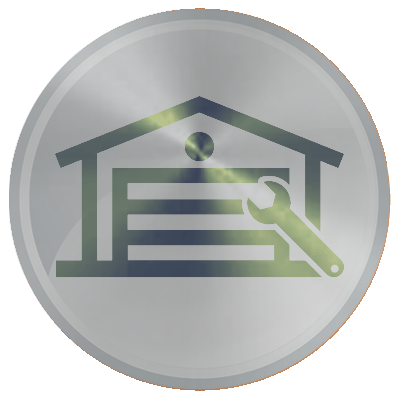 Including labour costs in Toronto (excludes panel replacement, programming and changing batteries on remotes/keypads)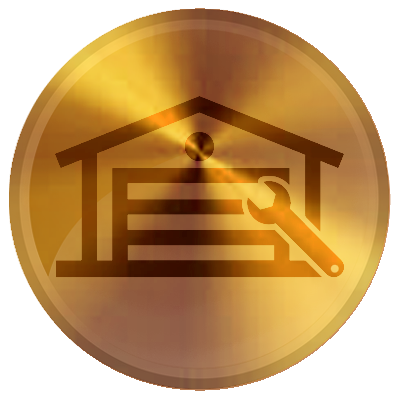 $99 Garage Door Tune-up and Maintenance.
Garage Door Tune-up and Maintenance Includes:

✓ 18-point inspection
✓ Tightening of hinges, hardware, and track
✓ Lubrication of garage door and opener
✓ Inspection of garage door opener
✓ Checking safety eye alignment
✓ Inspection of springs, rollers, bearings, cables, drums, hinges
✓ Door balancing
✓ Adjustment of springs, track, and opener force setting and travel setting (if necessary)
✓ Programming of remotes or keypads
✓ Inspection of any problems and recommend solutions for any potential problems due to age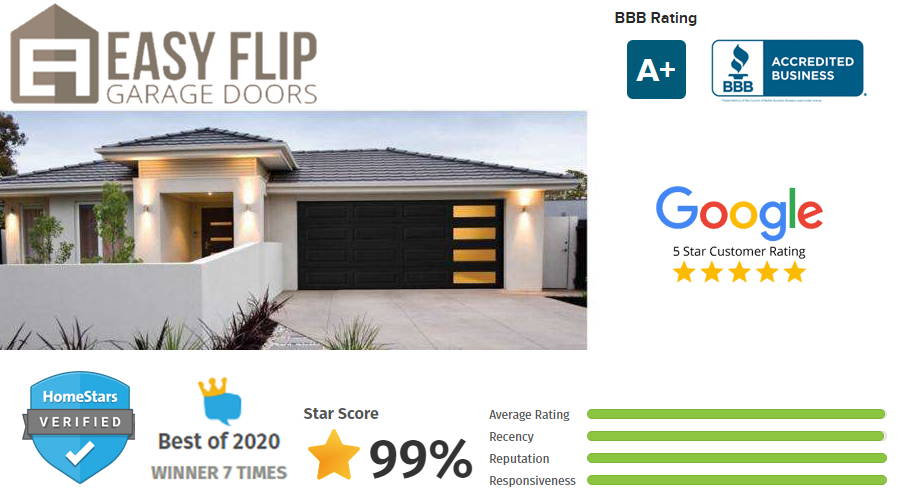 Unit 5- 3 Watson Road South, Guelph, ON N1L 1E3

Monday-Friday: 9am – 6pm
Saturday: 9am – 4pm
Sunday: Emergency Calls Only
Holidays: Closed

EMAIL US
info@easyflipgaragedoors.com
FOLLOW EASYFLIPGARAGEDOORS
---